What is involved in the renovation process?
First you will need to reduce the level of heat loss so that you keep heat in the home for longer. This involves some or all of the following: wall insulation, roof insulation, floor insulation, window upgrades.
The next step is to look at an efficient renewable heating system to support the transition away from fossil fuels. The typical heating system installed on a Deep Retrofit is an air-source heat pump. It also includes mechanical ventilation to maintain good indoor air quality.
Other renewable energy technologies such as solar water heating panels and solar photovoltaic panels may be appropriate for your home.
For more information, see below.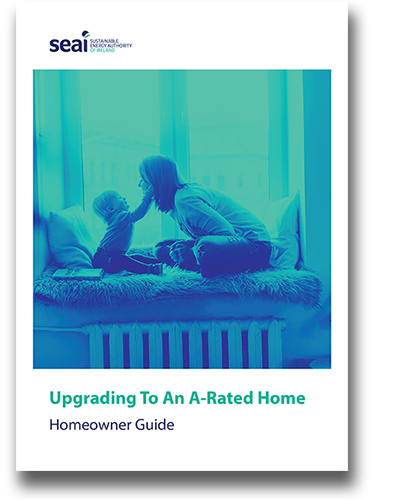 The Sustainable Energy Authority of Ireland (SEAI) has published a guide for homeowners to provide you with information on the different types of energy upgrades which can be used to improve the energy rating of your home. These can be combined into a deep retrofit package, tailored to bring your home to an A-rating, or you can consider adopting one or more of these energy upgrades on a phased basis.
They also explain what is required if you decide to carry out a deep retrofit, how the grant application process works and where you can find more information.
The PDF can be downloaded from https://www.seai.ie/publications/Upgrading-to-an-A-Rated-Home.pdf